Welcome to the homepage of the 2022 edition of the annual meeting of the Norwegian Particle, Astroparticle and Cosmology Theory network N-PACT.
The meeting will start with lunch from 12:00 on the 18th of August while the scientific program commences at 13:00. On Thursday the meeting will take place in the Arne Rettedals Hus AR Ø-110 room and on Friday in the same building in room Ø-130, both are located on the ground floor (MazeMap). All presentations will be streamed via zoom at:
https://stavanger.zoom.us/j/61346621705
The zoom password will be sent around to registered participants.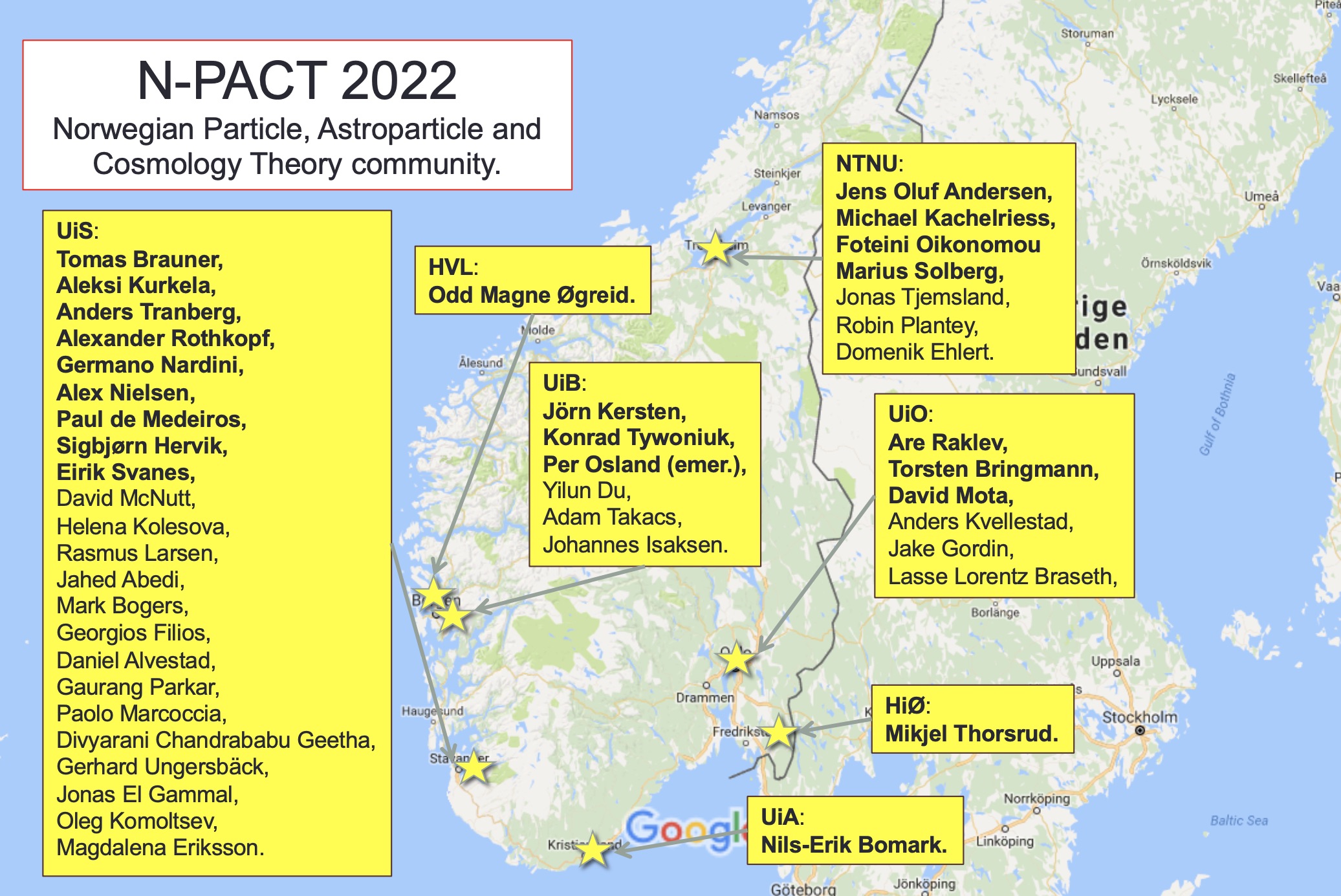 Application
Application for this event is currently open.