Your Excellencies Presidents Sassoli, Dr. Juncker and Dr. von der Leyen,
The candidates for the new EU commissioners were presented last week (Web link to press release). In the new commission the areas of education and research are not explicitly represented anymore and instead are subsumed under the "innovation and youth" title. This emphasizes economic exploitability (i.e. "innovation") over its foundation, which is education and research, and it reduces "education" to "youth" while being essential to all ages.
We, as members of the scientific community of Europe, wish to address this situation early on and emphasize both to the general public, as well as to relevant politicians on the national and European Union level, that without dedication to education and research there will neither exist a sound basis for innovation in Europe, nor can we fulfill the promise of a high standard of living for the citizens of Europe in a fierce global competition.
President von der Leyen, in her mission letter to commissioner Gabriel (Web link to Mandate Letter), has emphasized that "education, research and innovation will be key to our competitiveness".
With this open letter we demand that the EU commission revises the title for commissioner Gabriel to "Education, Research, Innovation and Youth" reflecting Europe's dedication to all of these crucial areas. We also call upon the European Parliament to request this change in name before confirming the nominees for commissioner.
Please support this letter by
signing up as a supporter via https://indico.uis.no/event/5/registrations/
NOTE: in order to avoid bots and spam we need you to sign up for an indico account on this UiS indico system. When you click on the registration link you will be transferred to a login page. Please create a new account if you do not already have one. See the image below on how the login page looks like: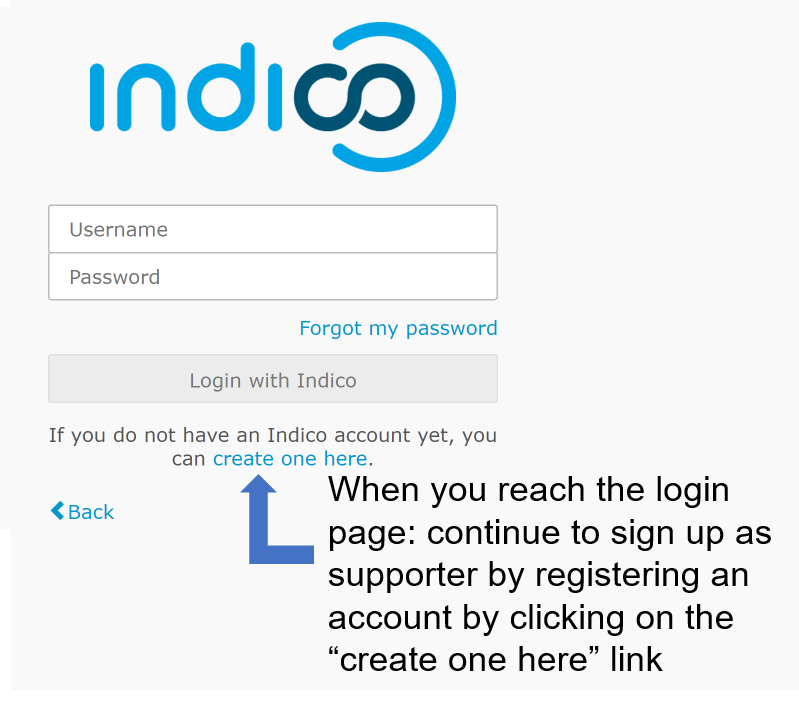 NOTE: As of Wednesday October 24th 2019 - 23:00h - more than 13.600 supporters of the open letter have registered online. Thank you! You can find the exact count of supporters at the bottom of this page.
In order to make your support count, we have printed the open letter and sent copies of it to all Members of the European Parliament, as well as to the current and incoming President of the European Commission.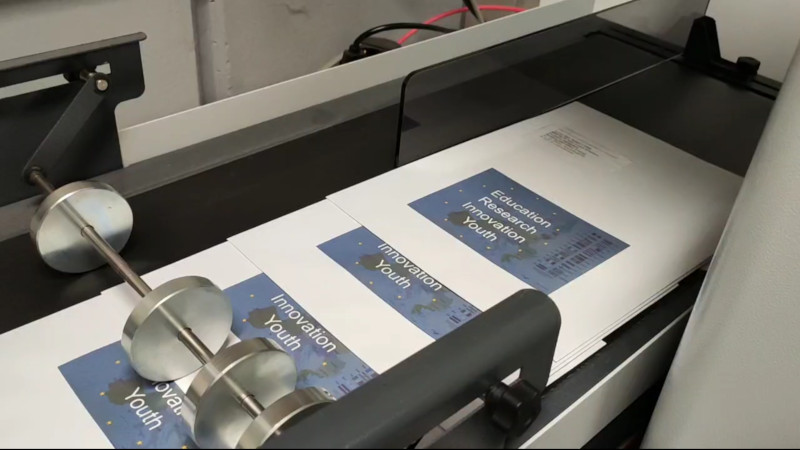 NOTE: As a real-time update of the list of supporters generates a very large load on the database (i.e. slowing down the page and registration), we will instead publish snapshots of the list of registrants, which can be accessed in the main menu on the left.
NOTE 2: Due to the strong interest in the open letter in the scientific community and beyond, we have extended the period to sign up for support until the day of the final vote on the commissioners in the European parliament on October 23rd.
IMPORTANT: If you are supporting this letter and have received a significant scientific recognition during your career (prizes of academic societies or ERC grants), you are the rector of a university, a director of an institute or scientific association please let us know via email so that we can add your name to the list of notable supporters. Please allow for some time to be added to the list of notables, due to the large number of individuals to consider.
Initial signatories follow in alphabetical order:
Prof. Dr. Siegfried Bethke
(MPI for Physics)

Prof. Dr. Nora Brambilla

(TU-München)

Prof. Dr. Aldo Deandrea

(U-Lyon 1)

Prof. Dr. Carlo Guaraldo

(INFN Frascati)

Prof. Dr. Luciano Maiani

(U-Roma La Sapienza)

Prof. Dr. Antonio Pich

(U-València)

P

rof. Dr. Alexander Rothkopf

(U-Stavanger)

Prof. Dr. Johanna Stachel

(U-Heidelberg)
Press Echo: Thanks to the support by all of you, the open letter has been mentioned in the press. Please let us know if you see it mentioned in other publications and we will collect a selection of links here.
Public Support: Here we list statements of public support for the open letter
| | |
| --- | --- |
| The Federation of European Biochemical Societies | (PDF) |
| The European Mathematical Society | (link) |
| The European Physical Society | (link) |
| The AGE platform Europe | (PDF) |
| The French Physical Society | (link) |
| The Italian Federation of Universities | (PDF) |
| The European Alliance for the Social Sciences and the Humanities | (link) |
| The Allgemeine Fakultätentag | (PDF) |
| German Life Sciences Association | (link) |
| The European Association for Digital Humanities | (link) |
| The German Physical Society | (PDF) |
| The German Council of University Faculties in Engineering and Informatics | (PDF) |
| The Spanish Society for Immunology | (PDF) |
| The Biomedical Alliance in Europe | (link) |
| The Gesellschaft für Informatik e.V. | (link) |
| The European Brain Council | (link) |
| The Federation of European Neuroscience Societies | (link) |
| The German Medical Students' Association | (PDF) |
| The European College of Neuropsychopharmacology | (PDF) |
Some notable supporters of this open letter:
Nobel prize recipients
Prof. Dr. Françoise

Barré-Sinoussi
(Institut Pasteur)
Recipient of the 2008 Nobel Prize in Physiology or Medicine
Prof. Dr. Claude
Cohen-Tannoudji
(Collège de France)
Recipient of the 1997 Nobel Prize in Physics
Prof. Dr. Gerhard
Ertl
(MPG-FHI)
Recipient of the 2007 Nobel Prize in Chemistry
Prof. Dr. Ben
Feringa
(U.-Groningen)
Recipient of the 2016 Nobel Prize in Chemistry
Prof. Dr. Albert
Fert
(CNRS-Thales)
Recipient of the 2007 Nobel Prize in Physics
Prof. Dr. Andre K.
Geim
(U.-Manchester)
Recipient of the 2010 Nobel Prize in Physics
Prof. Dr. Theodor W.

Hänsch
(MPQ & LMU)
Recipient of the 2005 Nobel Prize in Physics
Prof. Dr. Serge
Haroche
(Ecole Normale Supérieure)
Recipient of the 2012 Nobel Prize in Physics
Prof. Dr. Tim
Hunt
(OIST)
Recipient of the 2001 Nobel Prize in Physiology or Medicine
Prof. Dr. Jean-Marie
Lehn
(U.-Strasbourg)
Recipient of the 1987 Nobel Prize in Chemistry
Prof. Dr. Art
McDonald
(Queen's U. Kingston)
Recipient of the 2015 Nobel Prize in Physics
Prof. Dr. Edvard

Moser
(NTNU)
Recipient of the 2014 Nobel Prize in Physiology or Medicine
Prof. Dr. May-Britt
Moser
(NTNU)
Recipient of the 2014 Nobel Prize in Physiology or Medicine
Prof. Dr. Gerard
Mourou
(Ecole Polytechnique)
Recipient of the 2018 Nobel Prize in Physics
Prof. Dr. Erwin
Neher
(MPG-MPIBPC)
Recipient of the 1991 Nobel Prize in Physiology or Medicine
Prof. Dr. Carlo
Rubbia
(CERN - GSSI)
Recipient of the 1984 Nobel Prize in Physics
Prof. Dr. Jean-Pierre
Sauvage
(U.-Strasbourg)
Recipient of the 2016 Nobel Prize in Chemistry
Prof. Dr. Gerardus

't Hooft
(U.-Utrecht)
Recipient of the 1999 Nobel Prize in Physics
Prof. Dr. Klaus
von Klitzing
(MPI-FKF)
Recipient of the 1985 Nobel Prize in Physics
Leadership of Scientific Associations
Prof. Dr. Maria Conceicao

Abreu e Silva
(SPF)
President of the Portugese Physical Society
Prof. Dr. Albert
Albers
(KIT)
President of the Allgemeiner Fakultätentag
Prof. Dr. Martin

Andler
(UVSQ)
President of the Initiative for Science in Europe
Joana Lobo
Antunes
(SciComPT)
President of the Portuguese Science Communicators Association
Dr. Marta
Argostinho
(EU-LIFE)
Coordinator of the EU-LIFE alliance
Dr. Fernanda
Bajanca
(CHU Toulouse)
Chair of the Marie Curie Alumni Association Policy WG
Prof. Dr. Hans Peter
Beck
(U.-Bern)
President of the Swiss Physical Society
Prof. Dr. Tommaso
Calarco
(U.-Cologne)
Chairman of the EU Quantum Flagship Community Network
Prof. Dr. Luisa

Cifarelli
(U.-Bologna)
President of the Italian Physical Society and of the Centro Fermi
Prof. Dr. Claire

Clivaz
(SIB)
Executive Member of the

European Association for Digital Humanities and of the European Alliance for the Social Sciences and the Humanities
Prof. Dr. Felipe

Criado-Boado
(CSIC)
President of the European Association of Archaeologists
Prof. Dr. Pascal
Dayez-Burgeon
(CNRS)
Chairman and CEO of CNRS
Prof. Dr. J.A.
de Azcarraga
(U. Valencia & IFIC)
President of the Spanish Royal Physics Society
Prof. Dr. Jesus Marco
de Lucas
(CSIC)
Vice-President of the Spanish Research Council
Prof. Dr. Stefan
De Hert
(Ghent-U.)
President of the European Society of Anaesthesiology
Prof. Dr. Jorgen
D'Hondt
(Vrije U.-Brussel)
Chairperson of the European Committee for Future Accelerators (ECFA)
Dr. Matthew

DiFranco
(U.-Vienna)
Chair of the Marie Curie Alumni Association
Prof. Dr. Pieter
Duisenberg
(VSNU)
President of the Association of Universities in the Netherlands
Prof. Dr. Maria J.
Esteban
(CNRS)
President of the International Council for Industrial and Applied Mathematics.
Prof. Dr. Gianluca Maria
Farinola
(U.-Bari)
President of the EuChemS Organic Chemistry Division and President of the Organic Chemistry
Division of the Italian Chemical Society
Prof. Dr. Heike
Faßbender
(TU-Braunschweig)
President of the International Association of Applied Mathematics and Mechanics
Prof. Dr. Carmen
Fenoll
(UCLM)
President of the Spanish Society of Plant Physiology
Prof. Dr. Alain
Fontaine
(CNRS)
Council member of the European Physical Society
Dr. Jose A Gutierrez
Fuentes
(GADEA)
Director of the Fundacion GADEA por la Ciencia
Jyri
Genral
(IAPS)
Predsident

of the International Association of Physics Students
Dr. Jean-Antoine
Girault
(INSERM U.-Sorbonne)
President elect of the Federation of the European Neuroscience Societies and recipient of an ERC Advanced grant
Prof. Dr. África
González-Fernández
(U.-Vigo)
President of the Spanish Society for Immunology
Prof. Dr. Sarah
Green
(U.-Helsinki)
President of the European Association of Social Anthropologists
Prof. Dr. Rolf-Dieter
Heuer
(DPG)
Vice-President of the German Physical Society,

member of the EC High Level Group of Scientific Advisors, 2016 Knight of the French Legion of Honor,

recipient of the 2015 German

Order of Merit, 2013 UNESCO Niels Bohr Medal
Prof. Dr. Sigismund
Huck
(Med. U.-Vienna)
President of the Austrian Neuroscience Association
Prof. Dr. Massimo
Inguscio
(CNR)
President of the Italian Consiglio Nazionale della Ricerca
Mr. Diederik
Jekel
(NNV)
President of the Dutch Physical Society
Prof. Dr. Uli
Katz
(U.-Erlangen)
Chair of the Global Neutrino Network and the German Committee for Astroparticle Physics
Prof. Dr. Emilia
Kilpua
(U.-Helsinki)
Chair of the Finnish Physical Society and recipient of an ERC Consolidator Grant
Prof. Dr. Wolfram
Koch
(GDCH)
Executive Director of the German Chemical Society and member of the Open Science Policy Platform of the EC
Prof. Dr. Heidrun
Kopp
(Geomar & U.-Kiel)
President of the German Geophysical Society
Prof. Dr. Mari
Korpela
(U.-Tampere)
President of the Finnish Anthropological Society
Prof. Dr. Edwin
Kreuzer
(ASH)
President of the Academy of Sciences and Humanities in Hamburg
Prof. Dr. Irmgard
Krisai-Greilhuber
(U.-Vienna)
Predsident of the Austrian Mycological Society

Prof. Dr. Mark
Ladd
(DKFZ)
President of the German Society for Medical Physics (DGMP) and recipient of
an ERC Advanced Grant
Prof. Dr. Catherine
Langlais
(SFP)
President of the French Physical Society and knight of the French Legion of Honor
Prof. Dr. Maria

Leptin
(U.-Cologne & EMBL)
Director of the European Molecular Biology Organization
Prof. Dr. László
Lovász
(Eötvös-L. U.)
President of the Hungarian Academy of Sciences and recipient of the 1999 Wolf Prize, the 1999 ACM SIGACT Knuth Prize and the 2001 EATCS Gödel Prize
(2010)
Prof. Dr. Frank
Maas
(U.-Mainz)
Chair of the German committee for Hadron and Nuclear Physics research
Prof. Dr. Stefano

Marmi
(SNS)
Director of the Centro di Ricerca Matematica "Ennio De Giorgi"
Prof. Dr. Antonio
Masiero
(INFN & U.-Padova)
Vice-President of INFN
Prof. Dr. Valerie
Masson-Delmotte
(CEA-CNRS-UVSQ/IPSL)
Co-chair of IPCC Working Group
Heather
McKhann
(INRA)
Coordinator Joint Programming

Initiative on Agriculture, Food Security and Climate Change
Prof. Dr. Tom

McLeish
(U.-York)
Chair of the Royal Society Education Committee
Prof. Dr. Dieter
Meschede
(DPG)
President of the German Physical Society
Dr. Karin
Metzlaff
(EPSO)
Director of the European Plant Science Organisation (EPSO) and Member of the European Commission High Level Steering Board on Agricultural Productivity and Sustainability
Prof. Dr. Humberto
Michinel
(U.-Vigo)
President of the European Optical Society and Secretary General of the International Commission fo Optics
Dr. Vito
Mocella
(IMM)
Board member of the Italian National Research Council

Dr. Dmitri

Mogilevtsev
(IoP AoS Belarus)
Head of the Belorussian Physical Society and Vice-Head of the Center for Quantum Optics and Information
Prof. Dr. Teresa
Montaruli
(U.-Geneve)
Chairman of the AstroParticle Physics European Consortium (APPEC)
Prof. Dr. Enrico
Nardelli
(U.-Roma Tor Vergata)
President of Informatics Europe
Prof. Dr. Barbara
Nelli
(U.-L'Aquila)
Vice President of the Unione Matematica Italiana
Prof. Dr. Joe

O Hara
(DCU)
President of the European Educational Research Association (EERA)

Prof. Dr. Jozef
Ongena
(FZ. Jülich)
President of the Belgian Physical Society and recipient of the 2019 APS/EPS Landau-Spitzer Prize
Prof. Dr. Vicente
Pallas
(CSIC-UPV)
President of the Spanish Society for Phytopathology
Prof. Dr. Tomas

Persson
(U.-Lund)
President of the Swedish Mathematical Society
Prof. Dr. Stepan
Petrosyan
(RAU)
President of the Physical Society of Armenia
Prof. Dr. Alberto
Quadrio-Curzio
(U.-Cattolica)
President Emeritus of the Accademia Nazionale dei Lincei
Dr. Ophelie
Ronce
(CNRS)
President of the European Society for Evolutionary Biology
Prof. Dr. Petra
Rudolf
(U.-Groningen)
President of the European Physical Society
Prof. Dr. Sinead

Ryan
(TC Dublin)
Chair of the PRACE Scientific Steering Committee
Prof. Dr. Giulio
Sandini
(IIT)
Founding Director of the Istituto Italiano di Tecnologia
Prof. Dr. James S.
Schilling
(Washington U.)
President of the International Association for the Advancement of High Pressure Science and Technology (AIRAPT)
Prof. Dr. Michel
Spiro
(CEA-CNRS)
Director Designate of the International Union of Pure and Applied Physics IUPAP
Prof. Dr. Joel
Sussman
(Weizmann IoS)
Chair of the Federation of European Biochemical Societies
Prof. Dr. Yvik
Swan
(ULB)
President of the Belgian Mathematical Society
Prof. Dr. Marcel
Tanner
(SwissTPH)
President of the Swiss Academy of Sciences
Prof. Dr. Martin
Venhart
(CERN)
Member of Presidium of Slovak Academy of Sciences
Prof. Dr. Bruno
Viscolani
(U.-Padova)
President of the Italian Association for Mathematics Applied to Social and Economic Sciences
Prof. Dr. Perla

Wahnón

(UPM)
President of the Federation of Spanish Scientific Societies (COSCE)
Prof. Dr. Gregor
Widholm
(UMdK Vienna)
President of the Austrian Acoustics Association
Prof. Dr. Anton
Zeilinger
(U.-Vienna)
President of the Austrian Academy of Sciences, recipient of the 2010 Wolf Prize in Physics, 2008 IoP Isaac Newton Medal, the 2009 German Order of Merit, the 2001 Austrian Decoration for Science and Art, Order Pour le Merite for Arts and Sciences and an ERC Advanced Grant

Prof. Dr. Antonio
Zoccoli
(U.-Bologna)
President of INFN
Dr. Roxana
Zus
(U.-Bucharest)
President of the "Physics and Education" section of the Romanian Physical Society
University Leadership
Prof. Dr. Marco
Abate
(U.-Pisa)
Vice-Rector for teaching of the University of Pisa and recipient of the 1998 UMI Giuseppe Bartolozzi Prize

Prof. Dr. Luigi

Ambrosio
(SNS Pisa)
Rector of the Scuola Normale Superiore di Pisa and recipient of the 2019 Balzan Prize for Mathematics
Prof. Dr. Gerardo
Canfora
(U.-Sannio)
Rector elect of the University of Sannio
Prof. Dr. Chiara
Cappelli
(SNS)
Vice Rector for Technology Transfer and recipient of an ERC Consolidator Grant
Prof. Dr. Eugenio
Coccia
(GSSI)
Rector of the School of Advanced Studies "Gran Sasso Science Institute" and recipient of the 2012 IoP-Sif Giuseppe-Occhialini-Prize
Prof. Dr. Fernando
Cornet
(U.-Granada)
Vice-Rector of the University of Granada
Prof. Dr. Luc
de Schepper
(U.-Hasselt)
Rector of the University of Hasselt
Prof. Dr. Domenec
Espriu
(U.-Barcelona)
Vice-Rector of the University of Barcelona
Prof. Dr. Carlos
Hermenegildo
(U.-Valencia)
Vice-Rector of the University of Valencia
Prof. Dr. Paola
Inverardi
(U.-L'Aquila)
Rector of the University of L'Aquila
Prof. Dr. Alberto Ruiz
Jimeno
(U.-Cantabria)
Vice-Rector of the University of Cantabria
Prof. Dr. Peter
Lievens
(KU-Leuven)
Vice Rector of International Policy, LERU and Alumni Policy
Prof. Dr. Pierangelo

Marcati
(GSSI)
Vice-Rector of the Gran Sasso Science Institute
Prof. Dr. Markus
Müller
(Med. U.-Vienna)
Rector of the Medical University of Vienna
Prof. Dr. Sir Anton
Muscatelli
(U.-Glasgow)
Principal of the University of Glasgow and Chair of the Russell Group of Universities
Prof. Dr. Igor
Papic
(U.-Ljubljana)
Rector of the University of Ljubljana
Prof. Dr. Stefano

Ruffo
(SISSA)
Rector of the Scuola Internazionale Superiore di Studi Avanzati
HDR Dr. Mathieu
Schneider
(U.-Strasbourg)
Vice-President of the University of Strasbourg
Prof. Dr. Sabine
Seidler
(TU-Vienna)
Rector of the Technical University of Vienna
Prof. Dr. Christian
Spannagel
(PH Heidelberg)
Vice-Rector of the University of Education Heidelberg
Prof. Dr. Ludovic
Thilly
(U.-Poitiers)
Chair of the Executive Board
Prof. Dr. Antonio
Vicino
(U.-Siena)
President of the Italian National University Council
Prof. Dr. Johannes

Wessels
(U.-Münster)
Rector of the Westfälische Wilhelms-Universität
Prof. Dr. Cisca
Wijmenga
(U.-Groningen)
Rector of the University of Groningen
ERC leadership
Prof. Dr. Genevieve
Almouzni
(CNRS I. Curie)
Member of the ERC Scientific Council
Prof. Dr. Paola
Bovolenta
(CSIC)
Member of the ERC Scientific Council
Prof. Dr. Andrzej
Jajszczyk
(AGH U. of Sci. and Tech.)
Member of the ERC Scientific Council
Prof. Dr. Eystein
Jansen
(U.-Bergen)
Member of the ERC Scientific Council
Prof. Dr. Michael
Kramer
(MPFIR & U.-Manchester)
Member of the ERC Scientific Council and Director of the Max-Planck-Institut für Radioastronomie
Prof. Dr. Kurt
Mehlhorn
(MPI-INF)
Member of the ERC Scientific Council
Prof. Dr. Barbara
Romanowicz
(Collège de France)
Member of the ERC Scientific Council and recipient of the 2019 AGU William Bowie Medal
Prof. Dr. Giulio
Superti-Furga
(CEMM)
Member of the ERC Scientific Council
Prof. Dr. Jesper
Svejstrup
(Francis Crick I.)
Member of the ERC Scientific Council
Prof. Dr. Naektarios
Tavernarakis
(U.-Crete)
Member of the ERC Scientific Council
Prof. Dr. Janet
Thornton
(EMBL-EBI)
Vice-President of the ERC Scientific Council for the Life Sciences domain
Prof. Dr. Fabio

Zwirner
(U.-Padova)
Vice-President of the ERC Scientific Council for the Physical Sciences and Engineering domain
Institute, Department and Industry Leadership
Prof. Dr. Antxon
Alberdi
(IAA-CSIC)
Director of the Instituto de Astrofísica de Andalucía
Prof. Dr. Eduard
Arzt
(INM & U.-Saarland)
Scientific Director and Chairman (CEO) of theLeibniz Institute for New Materials
Prof. Dr. Friedrich
Aumayr
(TU-Vienna)
Director of the Institute of Applied Physics
Prof. Dr. Andre
Bardow
(RWTH Aachen & FZ Jülich)
Director of the Institute of Technical Thermodynamics (RWTH) and Director of the Institute of Energy and Climate Research (FZ Jülich)
Prof. Dr. Klaus
Blaum
(MPIK)
Director of the Max-Planck-Institut für Kernphysik
Prof. Dr. Immanuel

Bloch
(MPIQ & LMU)
Director of the Max Planck Institute of Quantum Optics and recipient of the 2015 TIH Harvey Prize, 2013 Körber-Prize for European Science,2007 Philip Morris Research Prize, 2005 German Federal Order of Merit, 2005 DFG Gottfried-Wilhelm-Leibniz-Prize and 2002 Otto-Hahn-Medal of the MPI
Prof. Dr. Daniel

Boer
(U.-Groningen)
Director of the Van Swinderen Institute for Particle Physics and Gravity
Prof. Dr. Mark

Boneschanscher
(Eindhoven UoT)
Managing director Institute for Renewable Energy Storage
Prof. Dr. Giovanni
Bongiovanni
(U.-Cagliari)
Director of the Department of Physics
Prof. Dr. Martin
Bridson
(U.-Oxford)
President of the Clay Mathematics Institute
Prof. Pierluigi
Campana
(INFN)
Director of the Laboratori Nazionali di Frascati
Prof. Dr. Juan Ignacio
Cirac
(MPIQ)
Director of the Theory Division and recipient of the 2018 DPG Max Planck Medal, the 2013 Wolf Prize in Physics and the 2006 Prince of Asturias Award and an ERC Advanced Grant
Dr. Jose A Hernandez
Cortes
(CEBAS-CSIC)
Head of the Department of Plant Breeding
Dr. Ovidiu

Crisan
(INFIRM)
President of the Ethics Committee, Member of Scientific Council, National Institute for Materials

Prof. Dr. Marco
de Baar
(DIFFER)
Director Nuclear Fusion Program of the

Dutch Institute for Fundamental Energy Research
Prof. Dr. Donatella

Della Porta
(SNS Florence)
Dean of the Department of Political and Social Sciences
Prof. Dr. Robbert
Dijkgraaf
(Princeton U.)
Director of the Institute for Advanced Study
Prof. Dr. Alexander

Dreischuh
(U.-Sofia)
Head of the Department of Quantum Electronics
Prof. Dr. Kjeld
Eikema
(Vrije U.-Amsterdam)
Director of the LaserLaB Amsterdam and recipient of the 2003 EPS Fresnel Prize and of an ERC Advanced Grant
Prof. Dr. Klaus
Ensslin
(ETHZ)
Director of the National Center for Quantum Science and Technology
Prof. Dr. Pavel

Exner
(Czech Academy of Science)
Scientific Director of the Doppler Institute
Dr. Rino

Falcone
(ISTC-CNR)
Director of the Institute of Cognitive Sciences and Technologies
Prof. Dr. Vincenza

Ferrara
(U.-Roma La Sapienza)
Head of Art and Medical Humanities Lab
Prof. Dr. Joost W.M.
Frenken
(ARCNL)
Director of the Advanced Research Center for
Nanolithography and recipient of an ERC Advanced Grant
Prof. Dr. Hans Joachim
Freund
(MPG-FHI)
Director of the Fritz Haber Institute
Prof. Dr. Tamás F.
Freund
(Pázmány Péter Catholic U,)
Director of the Institute of Experimental Medicine and Head of the Department of Neurosciences, recipient of the 2011 Brain Prize
Prof. Dr. Patrick
Georges
(Institut d'Optique)
Director of the Laboratoire Charles Fabry - Institut d'Optique
Prof. Dr. Gian
Giudice
(CERN)
Head of the Theoretical Physics Division at CERN
Prof. Dr. Paul

Greenlees
(U.-Jyväskylä )
Head of the JYFL Accelerator Laboratory
Prof. Dr. Nicola
Guarino
(ISTC-CNR)
Research Director of the Institute of Cognitive Sciences and Technologies
Prof. Dr. Sibylle
Günter
(MPG-IPP)
Scientific Director of the Max-Planck-Institute for Plasma Physics
Prof. Dr. Bernd
Hartke
(U.-Kiel)
Director of the Institute for Physical and Theoretical Chemistry
Prof. Dr. Niel
Hens
(U.-Hasselt)
Director of the Center for Statistics and Vice-director of the Data Science Institute & I-BioStat
Prof. Dr. Akos
Horvath
(MTA)
Director general of the MTA Center for Energy Research
Prof. Dr. Katri

Huitu
(U.-Helsinki)
Director of Helsinki Institute of Physics
Dr. Hagen
Hultzsch
Former member of the board of directors of Deutsche Telekom
Prof. Dr. Luis

Ibáñez
(U. Autonoma Madrid)
Director of the Instituto de Física Teórica
Prof. Dr. Lemahieu

Ignace
(U.-Gent)
Director of Research of University of Gent
Prof. Dr. Aurelian

Isar
(IFIN-HH Bucharest)
Head of Department of Theoretical Physics
Prof. Dr. Huib

Kerstjens
(UMC Groningen)
Head of the Department of Pulmonology
Prof. Dr. Peter
Knott
(FHR)
Executive Director of the Fraunhofer Institute for High Frequency Physics and Radar Techniques
Prof. Dr. Janwillem
Kocks
(GPRI)
Director General of the Practitioners Research Institute
Mr. Alexander
Kohls
(CERN)
Head of the Scientific Information Service
Prof. Dr. Pawel
Kowalczyk
(U.-Warsaw)
Director of the Institute of Experimental Physics
Prof. Dr. Michael
Krämer
(RWTH Aachen)
Head of the Department of Physics
Prof. Dr. Gabriel P.
Krestin
(Erasmus MC)
Chairman Department of Radiology & Nuclear Medicine
Prof. Dr. Reiner
Kruecken
(TRIUMF)
Deputy Director of Research of TRIUMF
Prof. Dr. Kai
Leichsenring
(ECSWPR)
Executive Director of the European Centre for Social Welfare Policy and Research
Prof. Dr. Jacek
Lewicki
(SGH WSE)
Acting Director of the SGH Warsaw School of Economics
Prof. Dr. Manfred
Lindner
(MPG-MPIK)
Director of the MPI for Nuclear Physics
Dr. Nicoleta

Lupu
(NIRDTP)
General Director of the National Institute of Research and Development for Technical Physics Iasi, Romania
Prof. Dr. Dieter
Lüst
(LMU & MPI )
Director at the Max-Planck-Institute for Physics and Recipient of the 2000 DFG Leibnitz-Prize and 2006 Humboldt-Gay-Lussac Prize of the French Minister of Sciences
Prof. Dr. Wolfgang
Marquardt
(FZ. Jülich)
Director of the Forschungszentrum Jülich
Prof. Dr. José María
Martell
(CSIC-UAM-UC3M-UCM)
Vice-Director of the Instituto de Ciencias Matematicas and recipient of an ERC Consolidator Grant
Prof. Dr. Gines
Martinez
(SUBATECH)
Director of SUBATECH
Prof. Dr. Tomasz
Matulewicz
(U.-Warsaw)
Chairman of the Scientific Council, of the National Centre for Nuclear Research
Prof. Dr. Ludek
Matyska
(U.-Masaryk)
Director of the Institute of Computer Science
Prof. Dr. Marko

Mikuž
(U.-Ljubljana & SI)
Head of Particle Physics Department at Josef Stefan Institute
Dr. Ramon
Miquel
(IFAE Barcelona)
Director of the Institut de Física
d'Altes Energies Barcelona
Dr. Ioan Valentin
Moise
(NIPNE)
Head of IRASM Radiation Processing Department
Prof. Dr. Dr. Birger Lindberg
Møller
(U.-Copenhagen)
Head of Center for Synthetic Biology and recipient of an ERC Advanced Grant
Prof. Dr. Lars
Montelius
(INL)
Director of the International Iberian Nanotechnology Laboratory
Dr. Monica Garcia
Mota
(SIMUNE)
Scientific Director of SIMUNE Atomistic Simulations
Dr. David
Mousdale
(Beocarta)
Managing Director of Beocarta Ltd.
Prof. Dr. Stephen

Myers
(ADAM SA)
Executive Chair of ADAM SA, Officer of the Order of the British Empire, recipient of the 2013 Asturias Priye of Spain, 2012 EPS Edison Volta Prize and the 2003 IoP Duddell Medal and Prize

Prof. Dr. Angel Gomez
Nicola
(U. Compolutense Madrid)
Dean of the Faculty of Physics
Dr. Denis

Novitsky
(NAS Belarus)
Head ot the B.I. Stepanov Institute of Physics
Prof. Dr. Stanislav
Pakuliak
(JINR)
Director of the University Centre at the Joint Institute for Nuclear Research
Prof. Dr. Josep M.

Paredes
(U.-Barcelona)
Director of the Department Quantum Physics and Astrophysics
Prof. Dr. Katia

Parodi
(LMU)
Head of the Department of Medical Physics
Prof. Dr. Ramon

Pascual
(IFAE)
Honorary President ALBA Synchrotron Light Source
Prof. Dr. Stephan
Paul
(TU-Munich)
Head of the Institute for Hadronic Structure and Fundamental Symmetries
Prof. Dr. Maria Cristina
Pedicchio
(U.-Trieste & OGF)
President of the National Institute of Oceanography and of Experimental Heophysics
Prof. Dr. Thomas
Pfeiffer
(MPG-MPIK)
Director of the MPI for Nuclear Physics
Prof. Dr. Heinz

Pitsch
(RWTH Aachen)
Chair of the German Section of the Combustion Institute and recipient of an ERC Advanced Grant)
Prof. Dr. Gorazd

Planinšič
(U.-Ljubljana)
Leader of Physics Education Program
Dr. Mathis
Plapp
(CNRS)
Director of the Laboratory of Condensed Matter Physics at Ecole Polytechnique
Dr. Panayiota
Poirazi
(IMBB)
Research Director of the Institute of Molecular Biology and Biotechnology and recipient of an ERC Starting Grant
Prof. Dr. Alfio
Quarteroni
(Politecnico Milano & EPFL)
Director of the Laboratory for Modeling and Scientific Computing (MOX)
Prof. Dr. Jyrki
Räisänen
(U.-Helsinki)
Head of the Department of Physics
Prof. Dr. Ernst

Rank
(TU-Munich)
Director of the TUM Institute for Advanced Study and recipient of the 2009 Konrad Zuse Medal and 2009 German Federal Cross of Merit
Prof. Dr. Ignasi
Ribas
(ICE, CSIC & IEEC)
Director of the Institute of Space Studies of Catalonia (IEEC)
Prof. Dr. Jose Luis
Riechmann
(CRAG)
Director of the Center for Research in Agricultural Genomics
Prof. Dr. James
Ritman
(Ruhr.-U. Bochum & FZ Jülich)
Director of the Nuclear Physics Institute 1
Prof. Dr. Teresa
Rodrigo
(U.-Cantabria)
Director of the Instituto de Física de Cantabria
Prof. Dr. Giogio
Roth
(U.-Genoa)
Dean of the Polytechnic School of Engineering
and Architecture
Prof. Dr. Constantin A.
Rothkopf
(TU-Darmstadt)
Director of the Center for Cognitive Science
Prof. Dr. Angel
Rubio
(MPSD)
Director of the Max Planck Institute for the Structure and Dynamics of Matter and recipient of the 2016 SRPS Medal, the 2014 Premio Rey Jaime I, the 2006 DuPont Prize in Nanotechnology and 2005 AvH Friedrich Wilhelm Bessel Research Award and of two ERC Advanced Grants
Prof. Dr. Carlos A.
Salgado
(U.-Santiago de Compostela)
Director of the Instituto Galego de Física de Altas Energías and recipient of an ERC Advanced Grant
Prof. Dr. Paolo
Samorì
(U.-Strasbourg)
Director of the Institut de Science et d'Ingénierie Supramoléculaires
Prof. Dr. Stefan

Scheel
(U.-Rostock)
Director of the Institute of Physics
Prof. Dr. David
Scheschkewitz
(U.-Saarland)
Head of the Chemistry Department
Prof. Dr. Thorsten

Schumm
(U.-Vienna)
Director of the Atominstitut (ATI)
Dr. Luis
Serrano
(CRG)
Director of the Center for
Genomic Regulation Barcelona
Prof. Dr. Daniel

Sevcovic
(Comenius U. Bratislava)
Dean of the Faculty of Mathematics, Physics and Informatics
Prof. Dr. Catalin Stan

Sion
(NIPNE)
Head of AMS Laboratory
Prof. Dr. Matthias

Steinmetz
(U.-Potsdam)
Director of the Leibniz Institute for Astrophysics Potsdam (AIP)
Prof. Dr. Hans

Stroeher
(FZ. Jülich)
Director at IKP
Prof. Dr. Thomas

Südmeyer
(U.-Neuchatel)
Director of the Institute of Physics
Prof. Dr. Marcel
Swart
(U.-Girona)
Director of the Institut de Química Computacional i Catàlisi
Prof. Giulio
Tremonti
(U.-Pavia)
Chairman of the Aspen Institute Italia and former Minister of Economy and Finances
Prof. Dr. Emmanuel

Ullmo
(IHES)
Director of the Institut des Hautes Études Scientifiques
Prof. Dr. Tanja
Urbančič
(U.-Nova Gorcia)

Dean of School of Engineering and Management
Dr. Ruud
van den Bulk
(U.-Wageningen)
Head Business Development & Legal Affairs Plant Sciences
Hans
van der Voort
(SVI)
CEO of Scientific Volume Imaging BV
Prof. Dr. Marie-Hélène

Verlhac
(CIRB)
Head of the Center for Interdisciplinary Research in Biology
Prof. Dr. Kevin
Verstrepen
(KU Leuven)
Director of the KU Leuven - VIB Center for Microbiology
Prof. Dr. Dr. h.c. Michael
Wagner
(U.-Vienna)
Head of the

Centre for Microbiology and Environmental Systems Science, recipient of the 2018 ISME Jin Tiedje Award, the 2015 AAS Schrödinger award and an ERC Advanced Grant
Prof. Dr. Thomas
Walther
(TU-Darmstadt)
Chair of the Department of Physics
Prof. Dr. Jochen

Wambach
(ECT*)
Director of ECT*
Prof. Dr. Simon

White
(MPA)
Director of the MPI for Astrophysics
Prof. Dr. Gina
Wisker
(U.-Brighton)
Head of centre for learning and teaching
Prof. Dr. Menno
Witter
(NTNU)
Director of the

Norwegian Research school in Neuroscience
Prof. Dr. Reinhard
Wolters
(U.-Vienna)
Head of the Department of Numismatics and Monetary History
Prof. Dr. Carsten
Ziolek
(NTB)
Head of the Institute for Production Metrology, Materials and Optics (PWO)
Prize and ERC Grant Recipients
Dr. Johannes

Albrecht
(U.-Dortmund)
Recipient of an ERC Starting Grant
Prof. Dr. Ignatios

Antoniadis
(LPTHE, CNRS & Sorbonne U.)
Recipient of the 1995 Bodossaki-Foundation Prize, the 2000 CNRS Silver Medal and the 2002 FPS Special Prize and an ERC Advanced Grant
Prof. Dr. Elke-Caroline
Aschenauer
(BNL)
Recipient of the Alexander von Humboldt Prize
Prof. Dr. Alain
Aspect
(Institut d'Optique)
Recipient of the 2013 Balzann Prize for Informatics and Quantum Communication, the 2012 Albert Einstein Medal and the 2010 Wolf Prize in Physics
Dr. Claudia
Bank
(IGC)
Recipient of the 2019 SMBE Allan Wilson Junior Award and of an ERC Starting Grant
Prof. Dr. Elisabetta
Baracchini
(GSSI)
Recipient of an ERC Consolidator Grant
Prof. Dr. Riccardo
Barbieri

(SNS Pisa)
Recipient of the Alexander von Humboldt Prize and 2017 Physics Prize of "Accademia Nazionale dei Lincei"
Prof. Dr. Martin
Beneke
(TU-Munich)
Recipient of the 2008 TUM Leibniz Prize
Prof. Dr. Gérard
Berry
(CdF)
Recipient of the 2014 CNRS Gold Medal
Prof. Dr. Frank
Bigiel
(U.-Bonn)
Recipient of an ERC Consolidator Grant
Prof. Dr. Jean-Paul
Blaizot

(CEA)
Recipient of an ERC Advanced Grant
Prof. Dr. Peter

Braun-Munzinger
(GSI)
Recipient of the 2019 DPG Stern-Gerlach-Medal and 2014 EPS Lise Meitner Prize
Prof. Dr. Édouard
Brézin

(U. Paris 6)
Officer of the Legion of Honor France and recipient of the 2011 ICTP Dirac Medal
Prof. Dr. Marco
Brightman
(U.-Bologna)
Recipient of an ERC Consolidator Grant
Prof. Dr. Andrzej J.

Buras
(IAS)
Recipient of the 2007 DPG-PTP Smoluchowski-Warburg Medal and an ERC advanced grant
Prof. Dr. John Joseph M.

Carrasco
(NWU & CEA)
Recipient of an ERC Starting Grant
Prof. Dr. Jean-Sebastien
Caux
(U.-Amsterdam)
Recipient of an ERC Advanced Grant
Prof. Dr. Serkant

Cetin
(Istanbul Bilgi U.)
Recipient of the 2017 Turkish Physical Society Honour Award
Prof. Dr. Jean

Dalibard
(Ecole Normale Supérieure)
Recipient of the 2012 OSA Max-Born Award, the 2000 SFP Jean Richard prize and the 2012 APS Davisson Germer Prize
Prof. Dr. Paolo

de Bernardis
(U.-Roma La Sapienza)
Recipient of the 2006 Balzan Prize for Cosmology
Prof. Dr. Herbert
Dreiner
(U.-Bonn)
Recipient of the 2009 EPS HEP Outreach Prize
Prof. Dr. Sara
Ducci
(U.-Paris)
Recipient of the FPS Louis Ancel Prize
Prof. Dr Bertrand
Duplantier
(Paris-Saclay U.)
Recipient of the 1987 FAS Doistau-Blutet Prize and Chevalier des Palmes Académiques
Prof. Dr. Roland
Erne
(UC Dublin)
Recipient of an ERC Consolidator Grant
Dr. Åke

Fagereng
(U.-Cardiff)
Recipient of the 2016 EGU Outstanding Young Scientist Award and of an ERC Starting Grant
Prof. Dr. Dr. h. c. mult. Aman

d

Fäßler
(U.-Tübingen)
Recipient of the 1984 DPG-IoP Max-Born-Prize
Prof. Dr. Sergio
Ferrara
(CERN & INFN-LNF)
Recipient of the 2019 Special Breakthrough Prize in Fundamental Physics, 2016 Ettore Majorana Medal, 2015 INAF Margherita Hack Prize, 2008 SIGRAV Amaldi Medal, 2005 SIF Enrico Fermi Prize, 2006 APS Dannie Heinemann Prize, the 1993 ICTP Dirac Medal and an ERC Advanced Grant, Commendatore OMRI

Prof. Dr. Antoine
Georges
(CdF)
Recipient of the 2006 European Condensed Matter Physics Prize and of an ERC Synergy Grant

Dr. Jan Fiete
Grosse-Oetringhaus
(CERN)
Recipient of the 2015 HEPP Young Experimental Physicist Prize
Prof. Dr. Ulrich
Heinz
(U.-Ohio)
Recipient of the Alexander von Humboldt Prize
Prof. Dr. Christoph K.
Hitzenberger
(Med. U.-Vienna)
Recipient of the 2017 US NAE Russ Prize
Prof. Dr. Peter
Hommelhoff
(U.-Erlangen)
Recipient of an ERC Consolidator Grant
Prof. Dr. Jean

Iliopoulos
(Ecole Normale Supérieure)
Recipient of the 2007 ICTP Dirac Medal, the 2011 EPS High Energy Physics Prize and 1987 APS J J Sakurai Prize
Prof. Dr. Roman
Jerala
(KI)
Recipient of an ERC Advanced Grant
Prof. Dr. Romain
Jolivet
(Ecole Normale Supérieure)
Recipient of the 2017 AGU Jason Morgan early career award and an ERC Starting Grant
Prof. Dr. Max
Klein
(U-Liverpool)
Recipient of the 2013 DPG Max-Born-Prize and the 1984 Max-von-Laude Medal
Prof. Dr. Konrad

Kleinknecht
(U.-Mainz)
Recipient of the 2008 DPG Stern-Gerlach-Medal , the 2005 EPS High Energy and Particle Physics prize,the 2001 DPG-SFP Gentner-Kastler-Preis and the 1990 DFG Gottfried-Wilhelm-Leibniz-Prize
Prof. Dr. Ralf S.
Klessen
(U.-Heidelberg)
Recipient of an ERC Advanced Grant
Prof. Dr. Katharina
Kohse-Höinghaus
(U.-Bielefeld)
Recipient of the 2018 Alfred C. Egerton‐Gold Medal of the Combustion Institute, the 2016 National Friendship Award of the PRC, recipient of the 2007 Order of Merit of the Federal Republic of Germany and 2011 IUPAC Distinguished Woman in Chemistry / Chemical Engineering
Prof. Dr. Anna
Krylov
(USC)
Recipient of the 2019 Earle K. Plyler Prize for Molecular Spectroscopy & Dynamics, the 2012 ACS

Physical Chemistry Division Award in Theoretical Chemistry, the 2011 AvH Bessel Research Award and the 2006 Dirac Medal
Prof. Dr. Tuomas

Lappi
(U.-Jyväskylä)
Recipient of an ERC Consolidator grant
Prof. Dr. Anne
L'Huillier
(U.-Lund)
Recipient

of the 2013 Blaise Pascal Medal and the 2011 UNESCO L'Oreal Award
Prof. Dr. Christian
Liedtke
(TU-Munich)
Recipient of an ERC Consolidator Grant
Prof. Dr. Eligio
Lisi
(INFN)
Recipient of the 2017 JINR Bruno Pontecorvo Prize
Prof. Dr. Detlef
Lohse
(U.-Twente)
Recipient of the 2019 Max-Planck-Medal, the 2018 Balzan Prize and knight in the Order of the Netherlands Lion
Dr. David Sancho

Madrid
(CNIC)
Recipient of an ERC Starting Grant
Dr. Stephan

Malbrunot-Ettenauer
(CERN)
Recipient of an ERC Starting Grant
Prof. Dr. Paola
Marigo
(U.-Padova)
Recipient of an ERC Consolidator Grant
Prof. Dr. Ulf-G.

Meißner
(U-Bonn & FZ Jülich)
Recipient of the 2016 EPS Lise Meitner Prize
Prof. Dr. Piet

Mulders
(Vrije U.-Amsterdam)
Recipient of an ERC Advanced Grant
Dr. Joe

Paton
(Champalimaud Research)
Recipient of an ERC Consolidator Grant
Prof. Dr. Guido
Pupillo
(U.-Strasbourg)
Recipient of an ERC Starting Grant
Dr. Emanuele
Quercigh
(CERN)
Recipient of the 2003 Gold medal of the
Faculty of Science - P.J.

Šafárik University in Košice
Prof. Dr. Chris

Quigg
(Fermilab)
Recipient of the 2011 APS J. J. Sakurai Prize and a 2015 Alexander von Humboldt Award
Prof. Dr. Krzysztof

Redlich
(U.-Wroclaw)
Recipient of a 2009 Alexander von Humboldt Research Award and 2002 Polish Ministry of Science Award
Prof. Dr. Jean-Marc
Reichhart
(U.-Strasbourg)
Recipient of an ERC Advanced Grant
Prof. Dr. Luciano

Rezzolla
(U.-Frankfurt)
Recipient of the 2017 Karl Schwarzschild Prize and an ERC Synergy Grant
Prof. Dr. Peter
Ring
(TU-Munich)
Recipient of the 2018 EPS Lise Meitner Prize
Prof. Dr. Antonio

Riotto
(U.-Geneve)
Recipient of the 2018 Buchalter Cosmology Prize
Prof. Dr. Carlo
Rovelli
(U.-Aix-Marseille)
Recipient of the 2015 "Premio Alassio centolibri per l'informazione scientifica" prize and the 2011 Prix du jury du jury du festival d'Astronomie de la Haute Maurienne

Prof. Dr. Karel
Safarik
(Czech TU)
Recipient of the 2014 Slovak Physical Society medal, 2013 Slovak national award: Order of L. Stur and the 2013 Czech Physical Society medal
Prof. Dr. Prof. Dr. Stefan

Schönert

(TU-Munich)
Recipient of an ERC Advanced Grantand 2016 Max Planck Fellow
Prof. Dr. Herwig
Schopper
(U.-Hamburg)
Recipient of the 2019 AAAS Award for Science Diplomacy, the 2005 UNESCO Niels Bohr Gold Medal, the 1991 Wilhelm Exner Medal and the 1989 Order of Merit of the Federal Republic of Germany
PD Dr. Martin
Schultz
(FZ. Jülich)
Recipient of an ERC Advanced Grant
Dr. Fekrije

Selimi
(CNRS)
Recipient of an ERC Consolidator Grant
Prof. Dr. Lesya
Shchutska
(EPFL)
Recipient of the 2019 EPS Young Experimental Physicist Prize and an ERC Starting Grant
Prof. Dr. Ian
Sims
(U.-Rennes)
Recipient of an ERC Advanced Grant
Prof. Dr. Torbjörn

Sjöstrand
(U.-Lund)
Recipient of the 2012 APS J.J. Sakurai Prize
Prof. Dr. Johanna
Stachel
(U.-Heidelberg)
Recipient of the 2019 DPG Stern-Gerlach-Medal
Dr. A. Julia
Stähler
(MPI-FHI)
Recipient of the 2016 GVS Gaede Prize
Prof. Dr. Saleh
Sultansoy
(TOBB ETÜ)
Recipient of the 2012 TPS Prof. Dr. Engin ARIK Scientist Award
Prof. Dr. Sherry
Suyu
(MPA & TU-Munich)
Recipient of an ERC Consolidator Grant
Dr. Károly
Takács
(U.-Linköping)
Recipient of an ERC Consolidator Grant
Prof. Dr. Glenn

van de Ven
(U.-Vienna)
Recipient of an ERC Consolidator Grant
Prof. Dr. Gabriele
Veneziano
(CERN & CdF)
Recipient of the 2014 ICTP Dirac-Medal and the 2004 APS Dannie Heineman Prize for Mathematical Physics, the 2000 Gold medal della Repubblica Italiana come Benemerito della Cultura, Commendatore al merito della Repubblica Italiana
Prof. Karen
Veroy-Grepl
(RWTH Aachen)
Recipient of an ERC Consolidator Grant
Prof. Dr. Aleksi

Vuorinen
(U.-Helsinki)
Recipient of an ERC Consolidator grant and a AvH Sofja Kovalevskaja Award
Prof. Dr. Wolfram
Weise
(TU-Munich)
Recipient of the 1995 Alexander von Humboldt-J. C. Mutis Prize and 2002 JSPS Research Fellow
Prof. Dr. Christof

Wetterich
(U-Heidelberg)
Recipient of the 2005 Max-Planck Research Awardand an ERC advanced grant
Prof. Dr. Eric
Wolff
(U.-Cambridge)
Recipient of an ERC Advanced Grant
Prof. Dr. Jean-Bernard
Zuber
(Sorbonne U.)
Recipient of the 1989 FAS Dostaut-Blutet Prize and 1991 FPS Paul Langevin Prize and since 1999 Chevalier des Palmes Academiques